Dear KSEA North Texas Chapter members,

I am writing this message on behalf of North Texas Chapter of Korean-American Scientists and Engineers Association (KSEA). I would like to invite all Korean scientists and engineers in DFW area to the 2016 Fall Seminar of KSEA North Texas Chapter. Please come and enjoy great seminars and have fun in networking with other scientists and engineers! We welcome undergraduate and graduate students. 
Date: Oct. 15, 2016 (Saturday)
Time: 10 am – 2 pm
Venue: 2nd Floor Conference Room (카페베네 빌딩-1016 W. Trinity Mills Road, Carrollton, TX 75006)
Fee: None
Registration: http://kseant.eventbrite.com


Three invited speakers will give talks different scientific/engineering topics.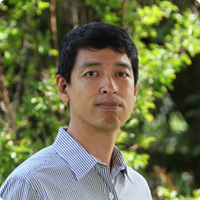 Dr. Jonghee Han (UT Southwestern Medical Center) "Alzheimer Disease: Decades of Research for Drug Development"
Dr. Gene Moo Lee (University of Texas at Arlington): "Business and Big Data, Machine Learning, Deep Learning"
Dr. Inwoong Kim (Fujitsu): "Evolution of Fiber-Optic Communications"

Nice free lunch and snack will be provided.
Exciting 
raffle event
 will be held with lots of valuable gifts. This event is sponsored by Samsung Research America.
A special offer for the KSEA membership registration will be available during this event.
Please mark your calendar for this wonderful annual event. 

Also please spread words to your colleagues.
Cheers,

Korean-American Scientists and Engineers Association (North Texas Chapter) President 

Wonjae Choi